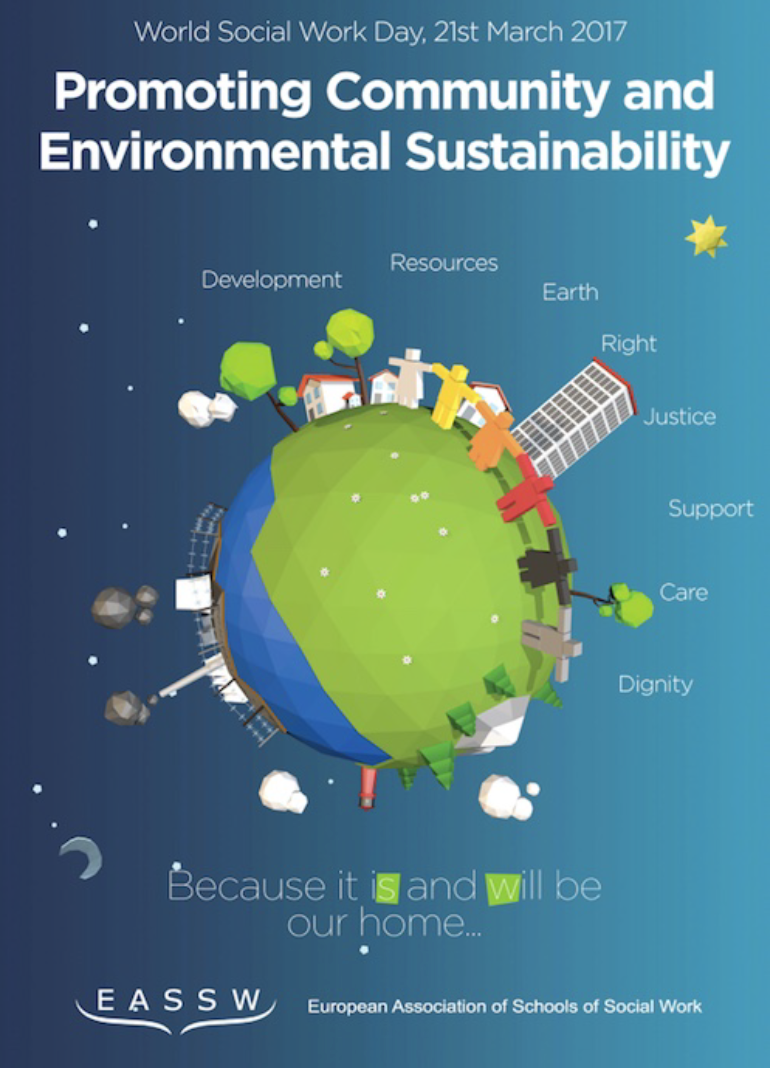 CALL FOR SHORT CLIP! THE INTERNATIONAL SOCIAL WORK DAY MARCH 20st 2018 : EASSW INVITATION
February 28, 2018
This is the seventh year that we are encouraging you to participate in a joint European action on World Social Work Day using social media.
This year we are inviting all European countries to participate.
It is easy: you just record a short clip and send to the EASSW (see specific instructions below). The EASSW puts the clips together in a film that will be published on YouTube and other social media.
How to make a video clip: see more information on the document bellow: