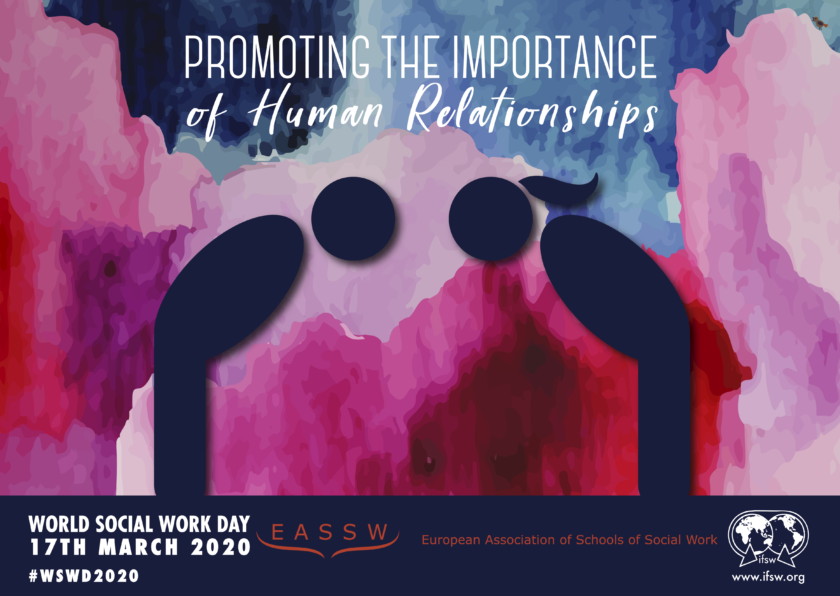 WSWD2020
March 17, 2020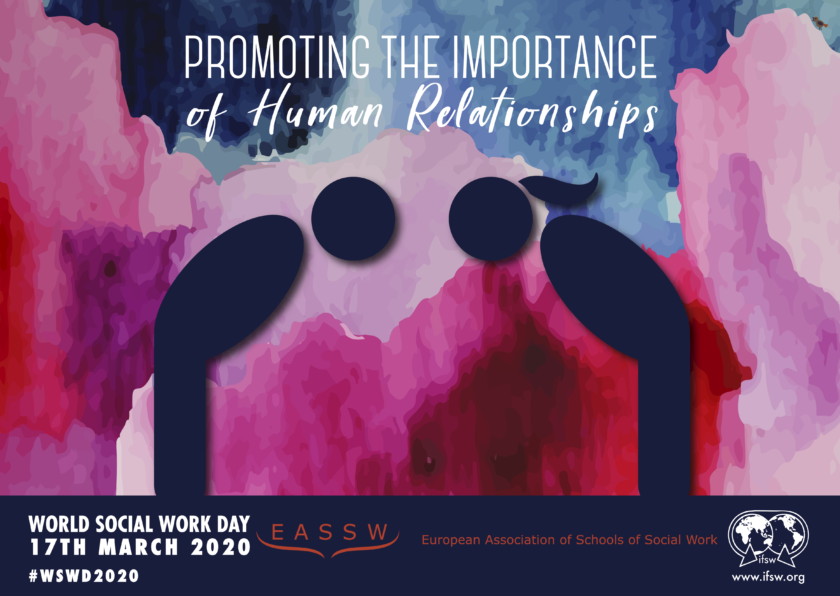 World Social Work Day – promoting and protecting human relationships
These days, more than ever, we realise how human relations are important and how much we are interconnected.
Social workers have a central role to play in safeguarding and nurturing the space for human relationships, as well as upholding respect and protection of human rights and social justice. During these challenging times, they are all fully engaged in facing the situation and we are all proud and grateful for their commitment. Isolation and the lockdown measures connected to the COVID pandemic put under pressure this endeavour as well as our ability to be wise and reflective. Our efforts should be strong and we know we can count on a global solidarity!
We know that many initiatives have been organised to celebrate this important event, involving students, practitioners, service users, social work educators and policy makers, as it is the tradition for many years. Many had to be cancelled because of the virus and new ways of honouring these days are spreading, with creativity and expression of solidarity. EASSW is engaged in the organisation of the 2021 European conference and in creating spaces of sharing and reinforcing our community.
In this day, EASSW joins other sister associations, in celebrating the 2020 WSWD, wishing all social workers and social work educators' strength and capacity to stand up and be united!