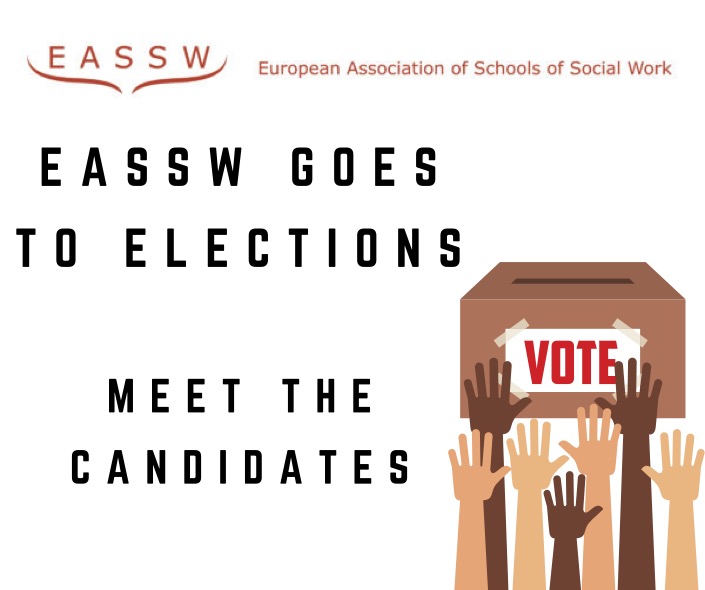 2023: EASSW goes to Elections, meet the candidates!
June 12, 2023
Our biannual conference is approaching together with the General Assembly and the Elections for new positions in the Executive Committee.
Both GA and the Elections will be held at the ECSWE 2023 at the Instituto Superior de Serviço Social do Porto, Portugal. The General Assembly will be held in June 22nd,2023 from 6.30 pm to 8.30 pm (WET).
REMINDER THAT you do not need to participate on the EASSW conference to participate on GA but in order to vote and to participate to the GA your membership fees need to be afforded. Please address membership@eassw.org in case of need .
---
Meet the candidates
Click on images and meet the candidates reading their files.