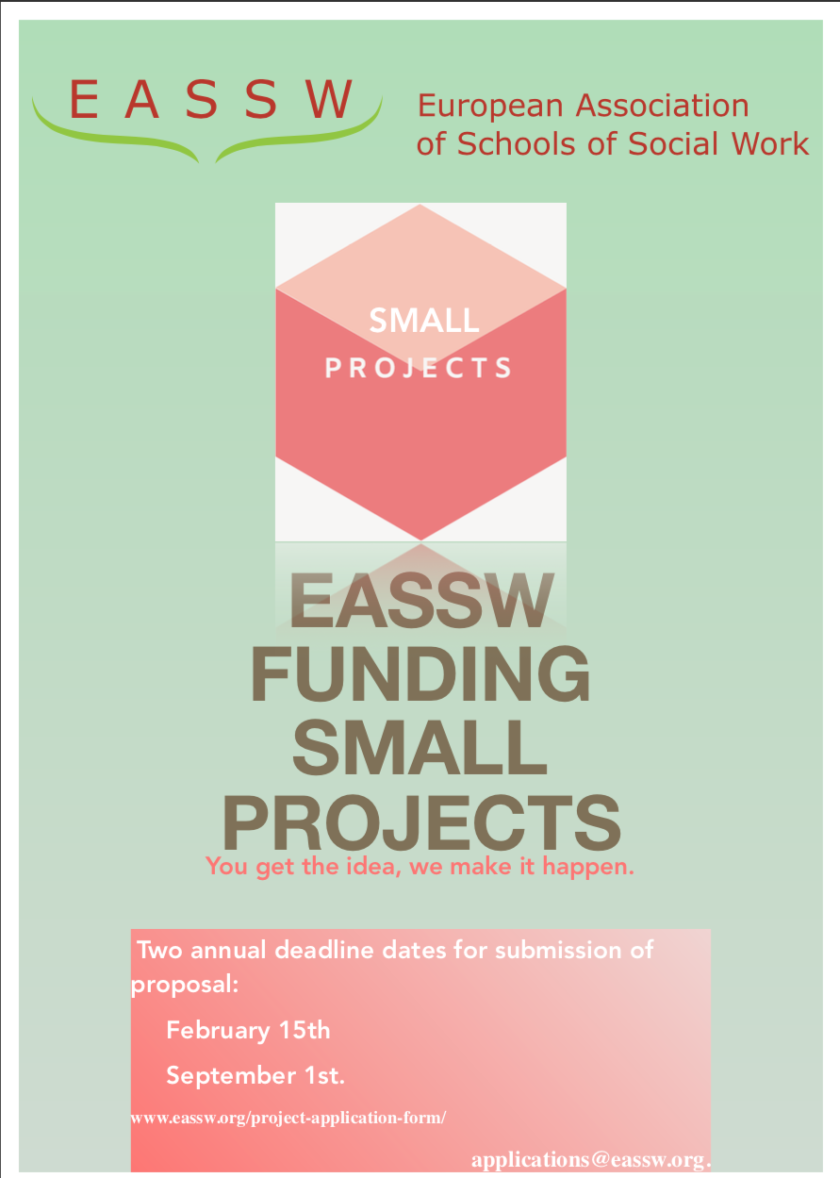 Call for small projects financed by EASSW
Deadline for applications February 15th 2023 and September 15th 2023.
EASSW invites proposals for projects designed to promote the quality of European Social Work Education. Annually two grants of up to 6 000€ are available as co-funding for innovative projects of European collaborative networks. The project network has to involve at least five EASSW member schools from at least three countries. The proposals are expected to contribute to the implementation of the EASSW Mission Statement, and to the enhancement of cooperation among the member Schools of EASSW.
For more information on how to apply you have to log on to the member area (see video how to register and get access to member area).
INSTRUCTION VIDEO ON HOW GET ACCESS TO MEMBER AREA